Julian Redlich
Product-Driven SEO, Consultant & Speaker
Next talk: 24.11.2023 SEOKomm Salzburg, Austria
About
My name is Julian Redlich. I'm a VP at the private equity advisory Permira, helping portfolio companies to grow in SEO, performance marketing and other customer acquisition channels.
Julian Redlich
I'm supporting Permira's portfolio companies (such as mobile.de, ebay-kleinanzeigen.de, catawiki.com, mcafee.com, Dr. Martens, Golden Goose, Flixbus, boats.com, …) with product and marketing guidance.
VP @ Permira
06/2022 – present
Head of SEO @ Booking.com
10/2016 – 06/2022
Global Tech Marketing Lead @ Rocket Internet
01/2014 – 10/2016
Event Schedule
These are some of the past and upcoming events that I'll attent.
SISTRIX SEO Meetup August 2022
Kevin Indig (Former Head of SEO @ Shopify) and Johannes Beus (CEO & Founder Sistrix) in a fireside chat about SEO.
SEOKomm 2023 Salzburg, Austria
Alles, was die SEO-Branche beschäftigt und noch mehr – das erwartet dich bei der SEOkomm am 24.11.2023 im schönen Salzburg! Julian Redlich about Product-Led SEO: Organic growth for large enterprise websites through template optimisation
Search Consoles I've seen
Small excerpt of companies I've worked with. At my work in Permira, I'm working with a large list of portfolio companies
Publications
Whenever I get creative, I'm writing about SEO or use of machine learning
This article is more of a note to myself so I don't forget, its based on some skribbles, memories and different web sources, summarized using…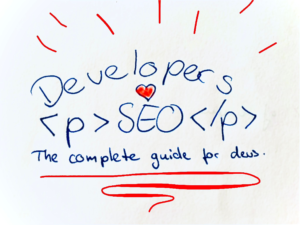 As the former Head of SEO at Booking.com and having been in several product management roles, I've had the pleasure of working with many talented…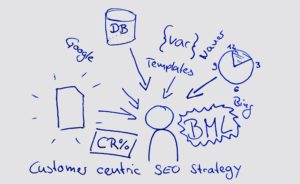 Product-led SEO is a customer-centric approach to search engine optimization that focuses on creating high-quality, useful content and resources related to a company's products or…
Coffee?
The biggest mistake that I've done in my early career, was to be too shy to network with colleagues in the same space.
You can do different by scheduling a coffee chat with me.
Newsletter
If you'd like to stay updated about upcoming talks, podcasts and publications, enter your email below: